Roseland Theater | Portland, Oregon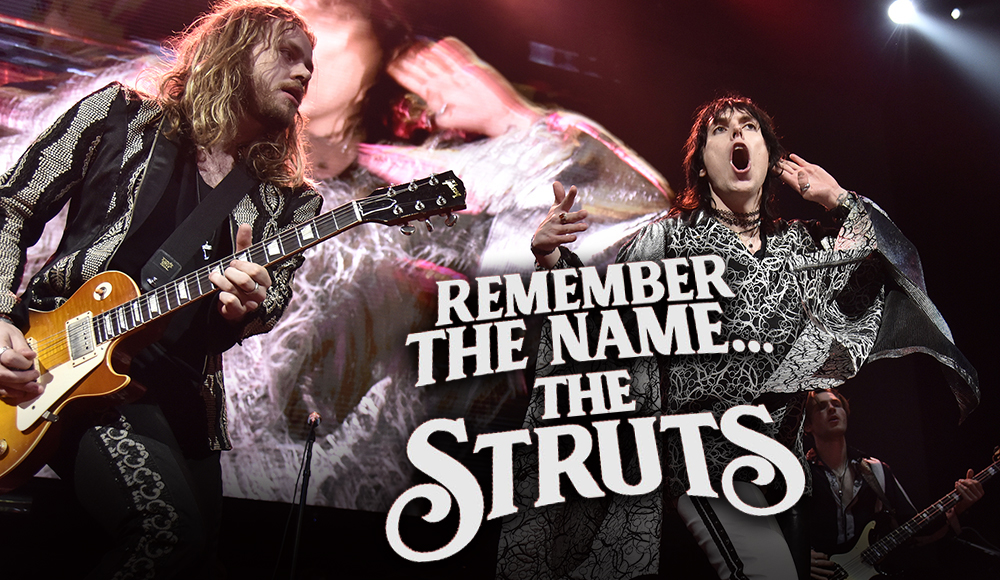 Remember the name... THE STRUTS! Rockin' everything out at their ongoing 'Remember The Name Tour", the acclaimed British rock band is raising hell! Following the release of their hellishly great single - "Too Good At Raising Hell", the band officially announced the follow-up to its acclaimed record "Strange Days". As the record that everyone's been waiting for finally takes shape, ya'll can expect new rockin' tracks to be performed on tour. Haven't snatched your tix yet? Well, you're in luck! The band is coming over to Roseland Theater on Friday, 24th of November, and we've got your back! Selling hot like hotcakes, your tix are guaranteed. Now, back to the show! Known for its all-out rock masterpieces and devilish performances, The Struts is the perfect band for classic-blended rock in the modern age. With a roster of hits including "Strange Days" with Robbie Williams, "Body Talks" with Kesha, and "Could Have Been Me", everyone's up for a rockin' night. Don't miss out by booking your tickets now!
'Your body talks! Get your hellishly good outfits and devilish energy up and ready for a wild night with The Struts at their very own "Remember The Name" Tour. With a massive new album hitting the airwaves this November, you can expect the British rockers to perform a couple of new bangers live on stage. Along with their biggest hits and crowd favorites such as "Strange Days" with Robbie Williams, "Body Talks" with Kesha, and "Could Have Been Me", they're definitely serving big surprises. So, remember the name.... THE STRUTS!
With a new single "Too Good At Raising Hell" taking airwaves by storm, The Struts are definitely raising hell! This time around, the band is taking its signature devilish acts to the West Coast!
We are so excited to release our devilishly cheeky video for our latest single, along with some amazing news," Spiller shared. "We're hitting the US West Coast, finally, after such a long time, and we can't wait to see you soon!"
Taking it out on an anthemic track where Spiller laments on the consequences of living the hard party rock n' roll life, The Struts raises the hell of it with striking guitars and energy-induced choruses.
"It's the perfect song to get the party started, and it's a brilliant introduction of what's to come," shared frontman Luke Spiller. "The track is still a lot of what The Struts are known for, but it's a new sound everyone's been waiting to hear from us."
As a promising preview to its viciously promising album, Spiller shares that the upcoming LP "showcases each individual member's strengths." As a follow-up to 2020's head-banging record "Strange Days", the rock icon shares that their new music is hands-down his favorite. "It's some of my favourite music, hands down, we've ever conjured up. It's the record everyone's been waiting for."
We've surely waited long enough! Coinciding with an ongoing tour, the band is definitely performing its newest hits right away. Other cuts that made the "Pretty Vicious" roster include "I Won't Run", "Do What You Want", "Rockstar", "Remember The Name", and "Gimme Some Blood".
As a 'pretty vicious record take on its devilish tour that makes sure you remember their name, THE STRUTS is calling all the shots. Don't miss out by booking your tickets now!