Roseland Theater Information
Located in the heart of Old China Town, Portland, is the epic – Roseland Theater! This incredible venue has quite literally become famous for the place to come and rock out!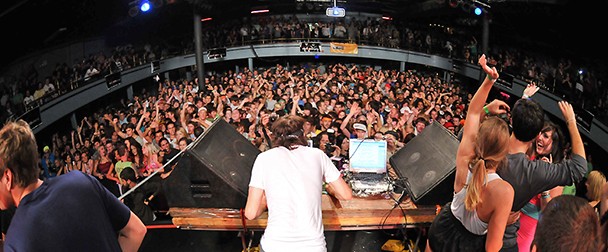 With it's large square room which is pretty much the stage and the dance floor and nothing else, it gives way to a unique performance that feels intimate even with a roaring crowd around you. And due to it's arena-level production, out of this world acoustics and of course a huge stage, it matches up to any stadium show, as fans can experience all that they would at a stadium concert, but can catch it in a medium size capacity.
The list of musicians to have performed at The Roseland Theater is endless, but some of the biggest acts have included; Miles Davis, Bonnie Raitt and Prince. Throughout the years it continues to bring the best talent, with about 150 – 180 events annually!
If you're a fan of the live concert experience – then this is definitely the place for you!