Roseland Theater | Portland, Oregon
Roseland Theatre is set to host Canadian rock music outfits Simple Plan and Sum 41 on Friday 12th August 2022. The two bands have announced dates for their co-headlining Blame Canada tour to the U.S. They will be coming to 35 cities with performances in New York, Detroit, Chicago, Nashville, etc. Both the bands will celebrate their debut albums as 2022 marks the 20th anniversary for both records. The bands hold each other in high esteem, and they have a significant fan following in common. It will be an extraordinary occasion for rock music fans as two of the most prominent Canadian bands get together for an extensive 2022 tour. Get your tickets ASAP before they are sold out!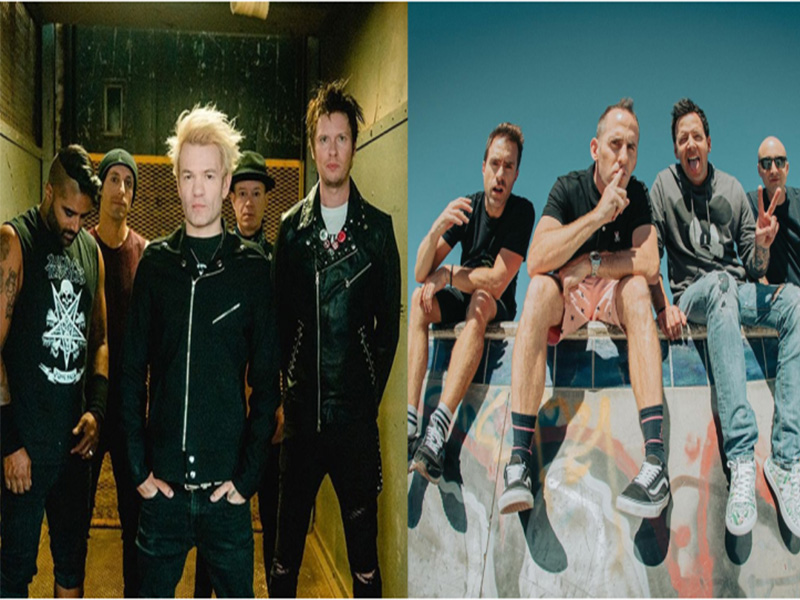 The tour kicks off on 29th April from the Ritz, Raleigh and concludes on 18th August in Denver. Fans are already looking forward to getting their tickets reserved because they are expected to go out immediately. Sum 41's Deryck Whibley talked highly of their counterparts and is excited to embark on a historical tour. Supporting acts include rock bands Set it Off and Magnolia Park.
The tour marks the 20th anniversary of Simple Plan's first album, No Pads, No Helmets…Just Balls. The album came out in 2002 and was one of the most successful albums with many single hits. The album gave Simple Plan worldwide recognition, and they built on that to constantly increase their fan base. They are also one of the most extensive touring music outfits, performing at the Vans Warped Tour every year from 1995 to 2005.
The tour also marks 20 years of Sum 41's hit debut album, All Killer No Filler. The album was released in 2001 and gave international prominence to the band. It was Platinum certified in U.S and U.K and triple Platinum certified in Canada. Fans will demand the band perform hit singles from the album, such as "Still Waiting" and "The Hell Song". Celebrate two of the most successful rock bands in Canadian history on 12th August at the Roseland Theatre. Get your tickets right now before all of them are sold out!