Roseland Theater | Portland, Oregon
Palaye Royale comes to Roseland Theater on Wednesday 12th October 2022 as part of the band's expansive North American Tour. Palaye Royale will received direct support from American rapper and multi-instrumentalist Mod Sun. He will perform on all dates except 23rd and 24th September in Boston and Philadelphia. The 25-date headlining trek kicks off on 13th September in Pheonix and will see the band debuting at some of the biggest venues across the country in New York and L.A. The tour will conclude on 6th November in L.A's The Palladium, with the band wrapping up a very busy 2022. They put up quite a few incredible performances when they offered direct support on Yungblud's North American tour earlier in the year, and their fans are excited to see them returning to stage as the headliners! Get your tickets right now before they are sold out!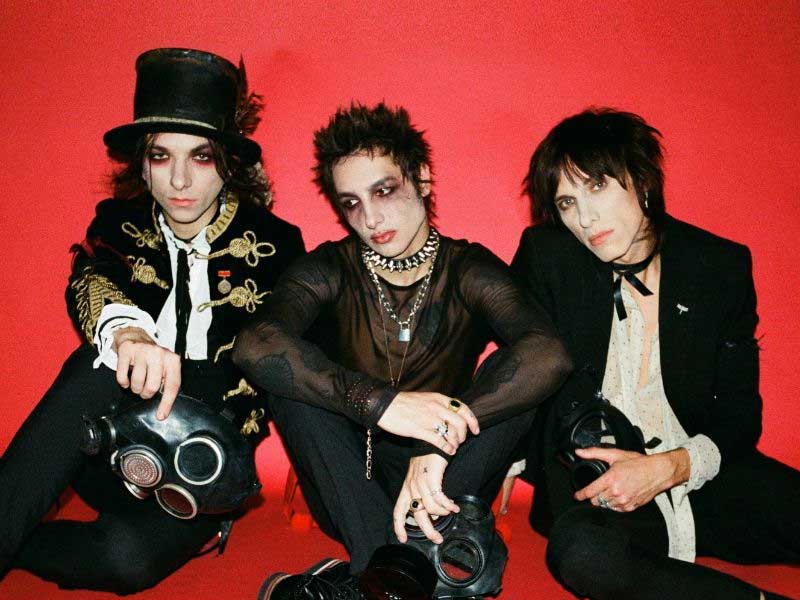 Palaye Royale has had quite an eventful year, with their support on Yungblud's North American trek and their own U.K and Europe tour. The latter included some of their biggest headlining shows and they will be bringing the same momentum to their North American dates. Apart from the headlining trek, they are also scheduled to perform in Las Vegas' When We Were Young festival on the 22nd and 29th of October.
They have made a huge impact with their electrifying performances throughout the year. The band's on-stage chemistry has been commendable. The band released their latest single, "Broken," with a music video shot in a 12th-century setting. The single hints at their upcoming album, Fever Dream, which is due later this year. They have already released their 15-song tracklist, creating a lot of excitement among their hardcore fans. Fever Dream will be their fourth full-length album and is expected to be their biggest one yet. They have returned to their roots of composing most of the music on Piano, and it is dubbed their most visionary work as of yet. If you can get tickets to their concert on 12th October at Roseland Theater, you may get to witness plenty of music from their latest album. However, you need to hurry up because tickets could be sold out very soon!