Roseland Theater | Portland, Oregon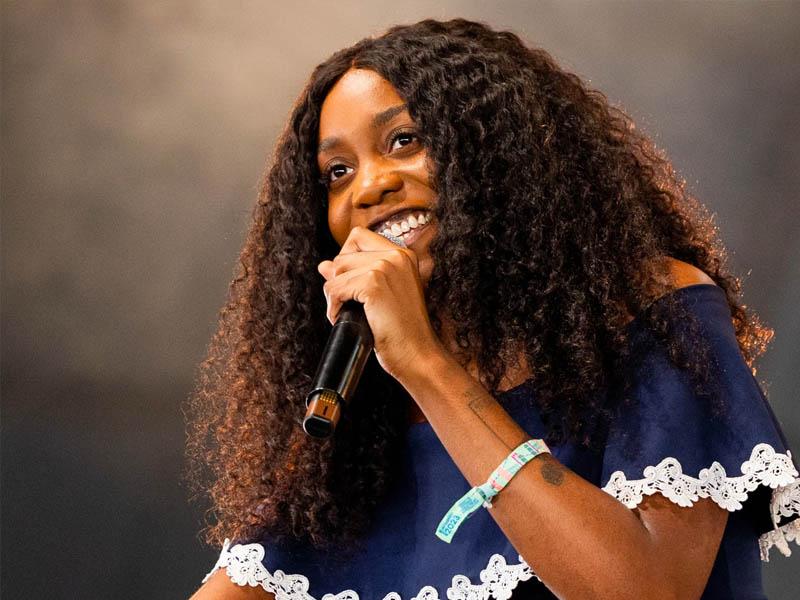 Underground hip-hop staples take precedence this fall as the Chicago-born wunderkind Noname brings her highly acclaimed set to Portland this fall! The hip-hop-jazz fusion sensation is set to deliver her incredible poetry and outstanding vocals as she stops by the Roseland Theater! On Wednesday, 15th November 2023, Noname will be providing a fully-packed setlist filled with iconic hits, such as "Blaxploitation," "Reality Check," "Song 32," and many more! Apart from her older hits, fans can look forward to tracks from her latest effort! The Sundial Tour is slated to make select stops across the nation this fall! Lucky for fans in Portland, Noname is set to make her coveted stop in one of the city's top entertainment destinations, the Roseland Theater! If you're keen on seeing Noname perform her amazing hits, this is your chance to see her live on stage! So don't wait any longer! Hurry and score your tickets now before they're gone!
This riveting and fantastic performer has revolutionized hip-hop, and there's no stopping her anytime soon. Noname's incredible poetry and compelling works have taken her craft to a whole new level of awesome. She's self-releasing her works, but when the music is this good, you cannot keep this underground hip-hop sensation in your back pocket for long. Noname first broke ground with her highly regarded mixtape, Telefone. Released in 2016, the album features critically acclaimed tracks, such as "Yesterday," "All I Need," "Casket Pretty," and more. The effort received wide critical acclaim and was listed in many "best of" lists, including Top 50 Albums lists from Pitchfork and Consequence of Sound.
Following her highly acclaimed mixtape, Noname dropped her debut album, Room 25. The self-released debut album spawned the hits "Blaxploitation," "Prayer Song," and "Don't Forget About Me." The record was immediately met with universal acclaim, and despite being an independent effort, critics regarded the album as one of the best hip-hop records of the 2010s.
This 2023, as Noname sets out on a massive outing, fans can look forward to her album and non-album singles. The compelling music is matched with her high energy, incredible on-stage charisma, and unprecedented talent. The Chicago native will also deliver songs from her latest effort, Sundial, released last summer. The album contains numerous fan favorites, including "Black Mirror," "Balloons," and "Hold Me Down." If you're keen on seeing Noname performing these brand-new hits on stage, you better be marking your calendars to see her perform at the Roseland Theater!
Fans in Portland can look forward to an outstanding evening as Noname conquers the Roseland Theater with her biggest hits. The state-of-the-art entertainment destination has hosted many of the city's most exciting events, ranging from band concerts to raves and more. The venue features complete facilities, including a bar, a restaurant, a merchandise section, and ample parking. Attendees can enjoy a great visual and aural experience thanks to the venue's top-tier lights and sound technology.
Catch Noname's The Sundial Tour this fall by securing tickets to her show at the Roseland Theater on Wednesday, 15th November 2023! Tickets are now up for grabs through the Get Tickets link!