Roseland Theater | Portland, Oregon
Are you ready for some madness as GWAR is ready to perform at the Roseland Theater on Friday 30th September 2022 as part of the band's Black Death Rager World Tour. They also have a performance scheduled at several notable destinations throughout North America, including a show at Irving Plaza on 31st October. The tour begins on 10th September in Virginia and ends on 3rd November in Baltimore. They have performances in several festivals this year as well including Riot Fest in Chicago and Sacramento's Aftershock. Light The Torch, Crobot and Nekgrogoblikon will extend support on all tour dates, except November 3rd, when Light The Torch will not feature. Catch the crazy GWAR performance live on 30th September by getting your tickets right now!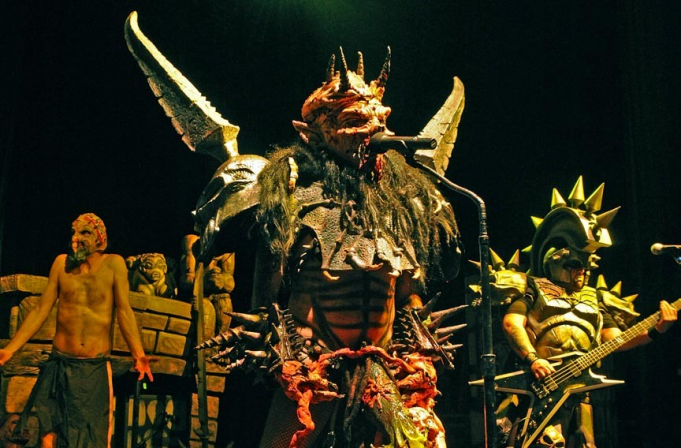 Every GWAR fan knows their performance is much more than a concert. Yes, they have some incredible musicians in their group, but the real feel kicks in with the group's grotesque costumes and wild antics on stage. Fans love how immersive an experience it is, and hence they are expected to sell out most shows in advance. The line-up is also a really exciting one, and it truly marks a special occasion for metalcore and death metal fans.
GWAR has also collaborated with Z2 comics for a graphic novel, and their performances will be inspired by it. Fans have shown plenty of excitement about the novel, and they went crazy when the tour was announced. Light The Torch, Crobot and Nekgrogoblikon will also display some crazy metalcore, hard rock and death metal performances. GWAR is one of the most sought-after heavy metal bands in America, which brings together musicians, artists and filmmakers to create a unique experience for their fans. Do not miss out on this night of chaos, and get your tickets right now if you want to see GWAR and others live at the Roseland Theatre on 30th September. Hurry up before all tickets are sold out!