Roseland Theater | Portland, Oregon
The iconic Roseland Theatre is set to host legendary English singer-songwriter Frank Turner and The Sleeping Souls as part of Turner's Massive North American 2022 tour. Turner will be taking the stage after two years and his fans are extremely hyped and excited. The 50 states in 50 Days tour will be one of the most extensive treks of 2022, as it supports the artist's latest album release, FTHC. The tour kicks off on 13th June and closes out on 1st August. Frank Turner has a massive fan base in the U.S, and hence, there is a lot of excitement surrounding his upcoming tour. Catch him live alongside The Sleeping Souls at Roseland Theatre. Get your tickets ASAP before they are sold out!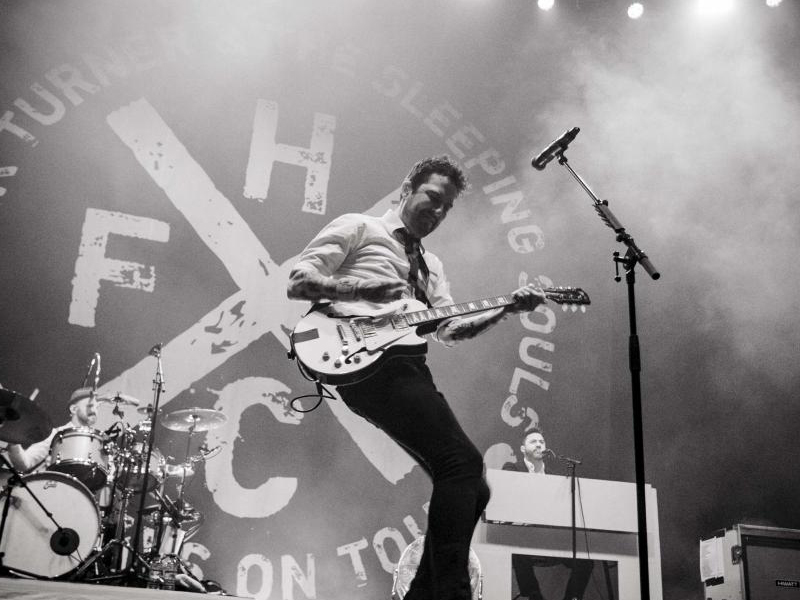 The great English punk and folk singer Frank Turner began his career with the band Million Dead. Soon after, he pursued a solo career backed by his backing band, The Sleeping Souls. Turner has released nine studio albums, with the latest being FTHC. It was released in February 2022 and his fans are pretty excited to hear it live for the first time on his upcoming 50 states in 50 days tour. The album was a massive hit and reached number one on the U.K. albums chart in the first week.
Turner's music spans several genres, including Folk, folk punk, alternative country, punk rock, acoustic rock and hardcore punk. However, after he got hold of a Bruce Springsteen tape in 2005, he changed his style from hardcore punk to a more acoustic rock style. He has a very talented set of individuals in his band, The Sleeping Souls. It comprises Tarrant Anderson, Matt Nasir, Callum Green and Ben Lloyd. They have performed at some of the biggest stages in the world, and they're gearing up for another extensive world tour, including around 50 dates in the U.S. only. You can catch Frank Turner, and the Sleeping Souls live in concert by purchasing your tickets ASAP before all of them are sold out!