Roseland Theater | Portland, Oregon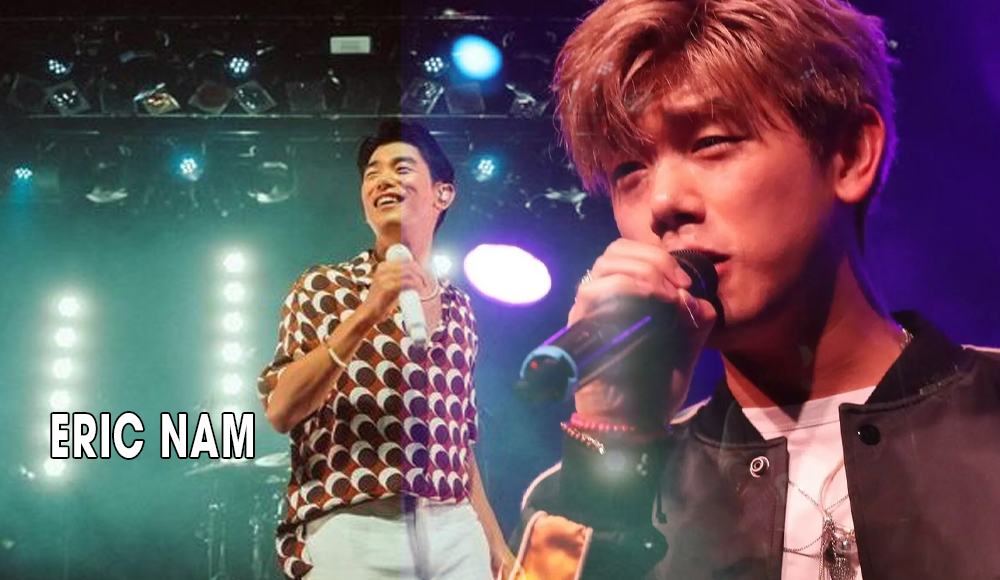 With a new record up his sleeve - hailing from South Korea, the American singer-songwriter and TV personality, Eric Nam, is on a roll with his newest album selling like hotcakes! Up for grabs around the world, Eric Nam's "House on a Hill" is coming to life, staging its very own global tour. Up on the roster of his trek is a special stop at Roseland Theater on Saturday, 4th of November this year. As the man's newest record officially drops this September, he's definitely climbing with record-breaking milestones as one of this generation's hottest pop stars. Promising a world tour that "goes beyond the music", we're betting on all-out production with big surprises as Eric Nam's newest lyrical tales come to life. Giving fans another taste of the record with his newest single "Don't Leave Yet", we ain't going anywhere, and ya'll are surely set to climb that 'house on a hill. Book your tickets now!
One of this generation's hottest global stars is coming to town! With a new record up his sleeve, Eric Nam is setting the stage for his newest world tour. House on a Hill is coming to life! Ahead of the album's full release due September, the man marked a slew of tour dates, including over 40 nights in North America.
Giving fans a taste of "House on a Hill" with its title track and "Don't Leave Yet" making rounds across global airwaves, the man is jet-set to mark big milestones in his career. Promising a tour that goes "beyond the music", we're down for big surprises and as every story comes to life.
"For this project, I wanted to create an immersive world that goes beyond the music," Eric Nam shared. "The album itself is the centerpiece, but a lot of thought and attention was put into the music videos and the short film, the fashion, the tour, and to building this world that I look forward to sharing with everyone."
Nam Nation! Are you ready??! We're betting on massive production and carefully crafted surprises that only true fans could spot with your very eyes...
"I'm excited to see how Nam Nation will put together all of the pieces and the Easter eggs that are strewn throughout all of the content and to pull it all together with an incredible world tour that will span over 80 cities around the world," he added.
Building a new home on his newest release, Nam reflects on a time when he actually wanted to go to this house on a hill. Faced with an existential crisis and puzzling questions about life and reality, the man takes listeners on a wild ride to a house on a hill, where all doubt is cleared.
"To me, this album is much about an existential crisis, kind of an introspective period where I [had] wanted to get this house on a hill," he shared with Vogue Philippines. "It made me start to question what is it that makes me really happy. What's the reason for me wanting to own a house. Is it status, is it happiness? Is it a sense of stability of something that's mine?"
As an acclaimed pop star, singer, songwriter, host, and TV Personality, Eric Nam's got the glitter and gold. With everything in his hands, he seems to be searching for purpose, sharing every glitter and gold with his Nam Nation. Rooted in purpose and happiness, it's as real as he gets!
Sharing about how he's grown and evolved as an artist over the years, he believes that his melodies and lyrics have gotten better - and people can relate more than ever. "When I think about a song, I wanna capture a certain moment, or the essence of a memory at its core…As best I can," Nam shared.
With new memories to share from that 'house on a hill, Eric Nam is calling every member of the Nam Nation on an exciting adventure, right on tour. So, better hurry and grab your tickets now!