Roseland Theater | Portland, Oregon
Roseland Theatre is set to host Psych greats, The Brian Jonestown Massacre on Monday 18th April 2022, as part of the band's 2022 North American Tour. The tour kicked off on 27th March and includes notable stops such as Baltimore, Montreal, Toronto, Detroit, NYC, etc. TBJM will be supported by special guests Mercury Rev. The tour will be the band's first real show of action since their 2019 album release. It was the band's eighteenth album, and like all previous ones, it became a massive hit. Anton Newcombe and his band will be looking forward to putting up stellar performances for sell-crowds on the upcoming tour. If you want to catch them live, hurry up and buy your tickets right now before they are gone!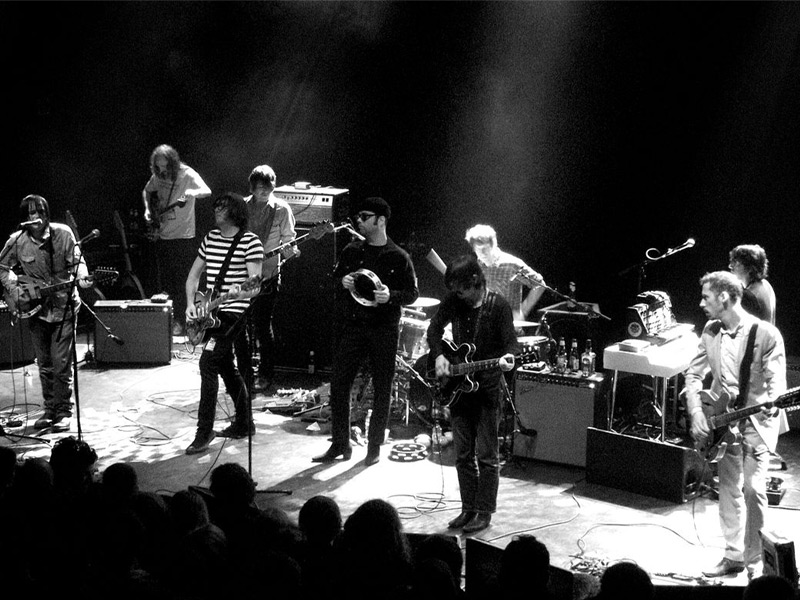 The band's 2019 eponymous eighteenth studio album was received with critical praise by fans and critics. The upcoming tour's lineup includes frontman Anton Newcombe, Hallber Daoi, Hakon Adalsteinsson, Enrique Maymi, Uri Rennert, Joel Gion and Ryan Carlson. The band has been posting new songs on their Youtube channel for quite a while now, getting fans even more excited. Newcombe revealed that one of the songs he released on his channel, "Fire Grows on Trees," could also be a part of the band's playlist that they are expected to play on tour.
The band was formed in 1990 and has produced countless hits over time. They have released eighteen albums, five compilation albums alongside five live albums. They also have thirteen Eps and around 16 singles. Fans had been anxiously waiting for a tour announcement, and now that the tour is here, it is getting the expected response. The Brian Jonestown Massacre is known for its live performances and the great environment they create around their concerts. They are expected to sell out the majority of the venues, and if you're a TBJM fan, you will need to secure your tickets right now to be able to see them live!