Roseland Theater | Portland, Oregon
Bomba Estereo is ready to perform another thrilling performance at Roseland Theater on Wednesday, 28th September 2022, as part of its tour. The group set this trip to promote their Grammy-nominated album, Deja, which was released in 2021. The electro band is already on an extensive world tour touching multiple spots in North America, Europe, and the United Kingdom. The North American leg of the trek will begin on 17th August at Danforth Music Hall and wrap up with a performance at Hollywood Palladium on 3rd October 2022. Bomba Estereo will perform numerous gigs in Montreal, Boston, Orlando, Seattle, etc. The group is one of the most sought-after music outfits in the country, and hence ticket demand is on the rise. Hurry up and book your tickets right now!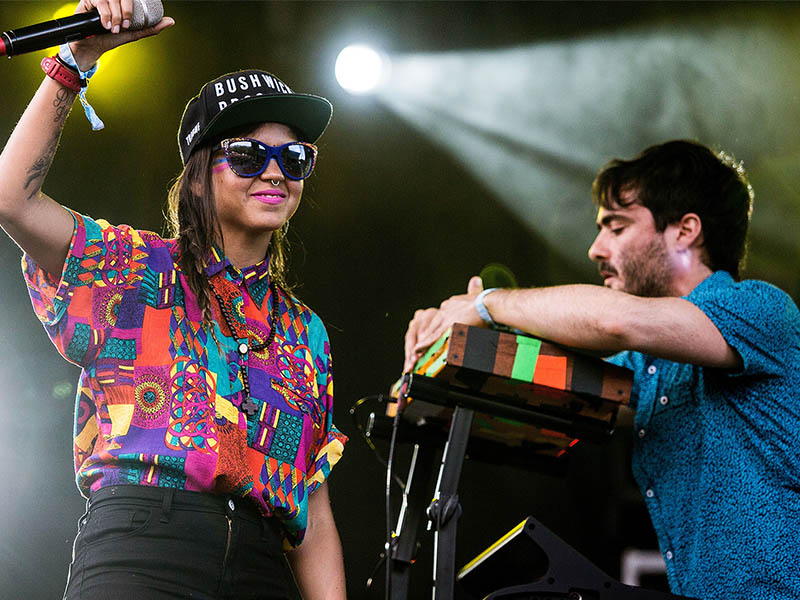 The psychedelic cumbia and electro tropical producers Bomba Estereo started their journey in 2005. The band got famous for its unique fusion of traditional Colombian salsa and cumbia, with high pace and modern electronic beats. Estereo had a great influence on popular groups, including Sidestepper and Bloque de Busqueda, who were the first ones to introduce this rare fusion. Initially, the band was run solely by Simón Mejía but later, in 2008, he converted it into a full-fledge band after releasing his first album. In the same year, the band released the album, Blow-Up, which helped them in winning the Best New Band in the World by viewers of MTV Iggy. This gave the band a much-needed start, pushing their viewership across borders.
Bomba Estereo is known for putting up incredible live performances on all big stages in the World. They have flexed their music muscle at famous festivals, including South by Southwest, Roskilde, Bumbershoot, Bonnaroo, Coachella, Austin City Limits Lollapalooza, and The Vive Latino. They have a widespread following in every state of the World, waiting for their live performances with great hunger. This multi-nominated band has several nominations, including the Grammies and Latin Grammy Awards. They are an incredible live act and hence, you should not miss out on this special performance. Get your tickets ASAP before they are gone.