Roseland Theater | Portland, Oregon
Static-X is a heavy metal band that takes the genre to new directions with its incorporation of industrial overtones and techno. Led by frontman Xer0, the LA-based band has a dedicated fanbase that has closely followed and supported the ups and downs of the band's musical career. Nearly impossible to pigeonhole sonically, Static-X has described its sound as 'evil disco', a sonic gumbo that infuses elements of speed metal, techno, trash metal and electronica. The band is set to turn an upcoming date at the Roseland Theater in Portland, Oregon into a night to remember. Get your tickets now by clicking the 'get tickets' icon and get ready for a raucous rock night!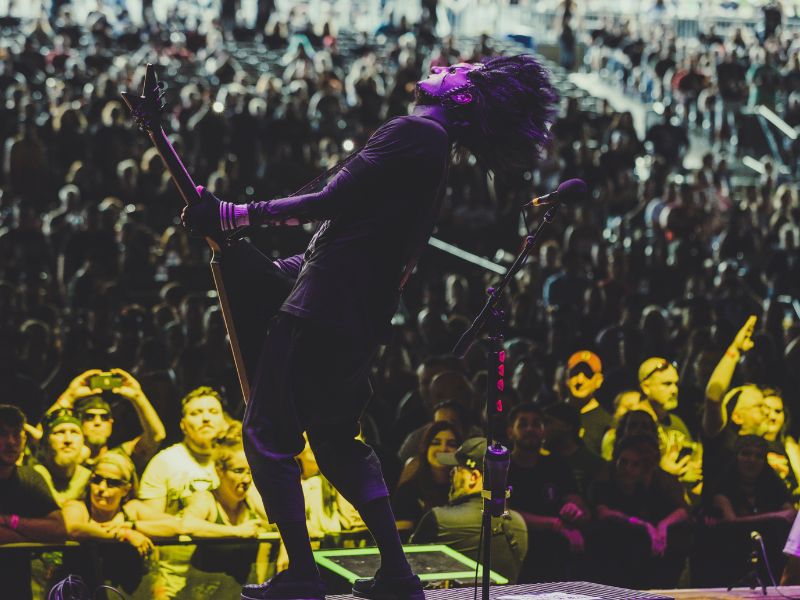 Static-X is a metal band from Los Angeles, California that has occupied a rarefied place in American rock history since forming nearly twenty years ago in 1994. Their aggressive metal sound initially merged industrial overtones over a techno beat. Led by frontman Wayne Static-X at the time, their self-described brand of evil disco ushered in a new sound that was influenced by industrial artists like Skinny Puppy, Ministry, and Pantera.
Their breakthrough, 'Wisconsin Death Trip', put the band on the map and was solidified through Wayne Static's vocal prowess and distinctive look. As their sound expanded through experimentation, soon Static-X phased out the nu metal aspects of their sound and incorporated new genres that brought them a legion of new fans. After a brief hiatus in 2010 and the death of lead singer Wayne Static in 2014, the brand regrouped in 2018 and is now charting new territory as a musical act. When Static X arrives at Roseland Theater on Monday 27th, February 2023, fans new and old alike will be able to experience an iconic band, recalibrated for a new generation. Get your tickets now by clicking the 'get tickets' button so you won't miss out on this experience!