Roseland Theater | Portland, Oregon
Arch Enemy & Behemoth comes to Roseland Theater on Wednesday 11th May 2022 as part of their co-headlining North American 2022 tour. The tour kicks off on 16th April from Arizona and continues towards the east coast before wrapping on 15th May in L.A. Napalm Death and Unto Others will open on selected dates. Arch Enemy's Micheal Amott talked about the tour, stating how excited he was to join forces with Behemoth, Napalm Death and Unto Others. This is one of the most extreme metal lineups and a treat for all you metalheads. Be a part of this high-energy concert on 11th May at Roseland Theater by getting your tickets ASAP before all of them are sold out!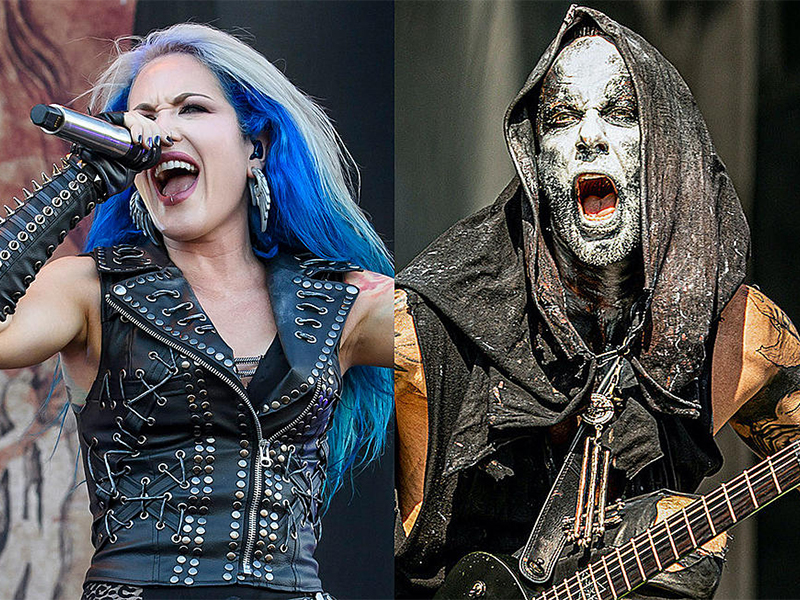 Arch Enemy recently released "House of Mirrors", their latest single, which garnered massive views. The single is mixed and mastered by Jacob Hansen, and a full music video accompanied the song. This is the band's second only track in almost four years after they released "Deceiver, Deceiver" back in October 2021. The Swedish melodic death metal band has produced countless hits since 1995 and has no plans of slowing down.
Polish extreme metal band Behemoth released its latest album in 2018, "I Loved You at Your Darkest." The album was a masterpiece and received widespread critical acclaim, it was the band's most successful album and an audiovisual spectacle. Behemoth's latest EP, "A Forest", came out in May 2020. The title track also featured a special appearance from Shining's frontman Niklas Kvarforth. Before the EP release, they supported Slipknot on their arena tour of Europe in February 2020. That was the last time when fans witnessed them on stage and it is why they cannot wait for the upcoming tour.
These are two of the biggest metal names in Europe, but they have a massive fan base in the U.S. They are expected to have jam-packed crowds at all of their events, and ticket demand has been on the rise since the tour announcement. Grab yours right now if you want to catch the two metal outfits live in concert at Roseland Theater on 11th May 2022.